Welcome to Miller Funeral and Cremation

Services of Victor

Owned and operated by Ed and Josh Miller 4th and 5th Generation owners of Miller Funeral and Cremations Services in Rochester. A family owned company since 1889

Formerly Lucey-VanVoorhis Funeral Home, Inc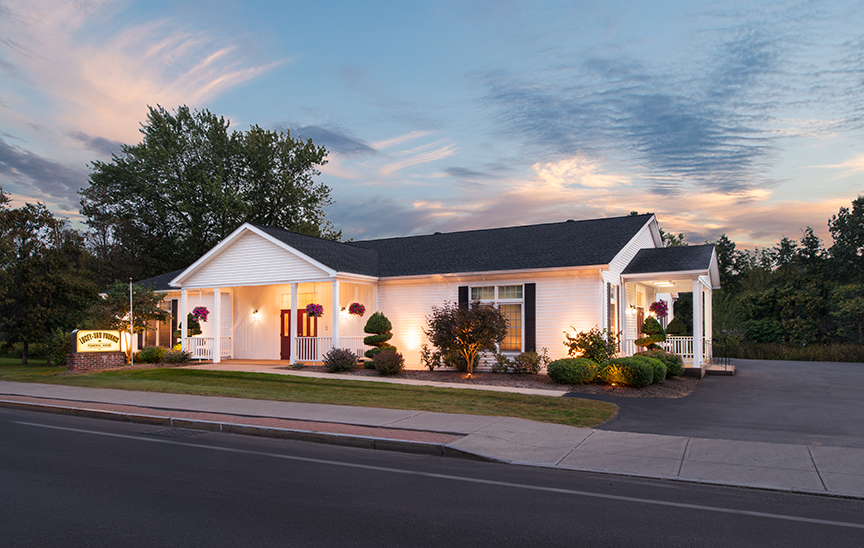 Lucey-VanVoorhis served this community - Victor, Farmington, Pittsford, Mendon, Honeoye Falls and surrounding communities since 1992.

In August 2015 Mike Lucey and Wendy VanVoorhis selected the Miller family, Ed and Josh Miller, trusting the Miller Family's, more than, 125 years of family ownership and service.
Funeral and Cremation services provided by the Miller Family are customized to meet the wishes and needs of each family we are honored to serve.

We are available 24 hours a day, 365 days a year. Contact the Owner
Please feel free to browse our pages to learn more about pre-planning a funeral and grief support, as well as the customized funeral and cremation services we offer. If you have any questions or concerns please feel free to contact us at anytime, we are available by phone or e-mail, or drop by the office in person. We are always here to help.